How To Optimize Your Sandy Springs Home Office With Home Automation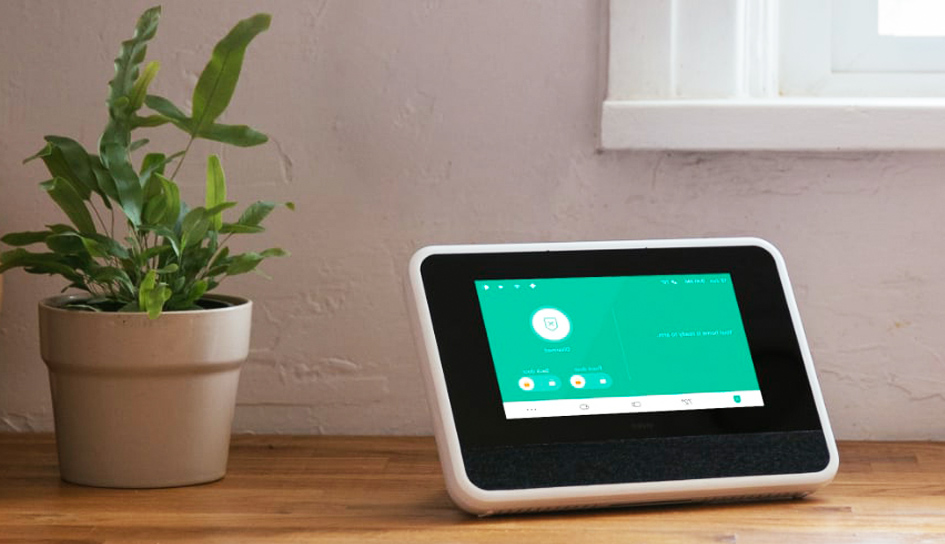 You've been out of the office quite some time, and it seems that you're pretty good at this working from home thing. You've moved on from the kitchen table and have a dedicated room established as your professional business space. Now you're ready to step up the tech and automate your Sandy Springs home office. Features like smart lights and smart thermostats can make your new digs more efficient, more secure, and more conducive for working.
The question you need to answer is: What components should you invest in, and how can you optimize your Sandy Springs home office with home automation?
Illuminate your online video meetings with smart lights
One of the best advantages of ditching the office is that you won't have to work beneath rows of fluorescent lights. Sitting under light coming through a window or a softer bulb is known to lift your spirits, reduce eye strain, and upgrade the general feel of the room. Still, home lights might also wreak havoc on video calls or on your computer's screen. Certainly, you can keep rising from your desk, strolling to the switch on your wall, and flipping on and off your lights. But that will turn into a hassle when you are faced with this chore frequently throughout your day.
By using a smart light, you are able to easily manage your lights without leaving your chair. All you need to do is locate the lights on your cellphone application and dim them until you have the ideal level of light. You even have the option of presetting your smart lights to shut down when the day is over, telling you that you need to step away from the computer screen.
Smart thermostats let you easily adjust the temperature
Along with managing your smart lights through your mobile app, you can also adjust your temperature settings. When you get warm over the course of your day, are you rushing down the hall to alter the thermostat settings? Or do you remain at your desk and then get drowsy because your office is a bit too cozy? Keep in mind computers will also generate heat -- most notably when you spend the day with a laptop sitting across your knees.
A smart thermostat gives you the opportunity to fiddle to your heart's delight to discover the ideal temperature. This control is lovely on a sunny day, as the sun streams through and creates spot heating in your office. On other days where the weather changes often, you might see that you're changing temperature levels from your smartphone multiple times throughout the morning and afternoon!
Automate your home office in Sandy Springs by using a smart speaker
Despite the fact that smart light bulbs and thermostats may be the quickest path to automate your Sandy Springs home office, you are able to bring together a large assortment of connected devices. For example, a smart doorbell tells you when boxes have been delivered without you needing to go check. A smart lock have the ability to protect your business space and important documents. Or set up a smart plug that allows you to operate common conveniences, like your coffee maker or printer.
To tie all your smart components within a single platform, you might choose a home automation system like ones offered by Vivint, or go with a more convoluted assortment of skills in your Amazon Echo or Google Home. Whatever you choose, you have the ability to use your smart speaker to manage your smart components by simply speaking. To illustrate, say "Lights dim 10%" to get the glare off your screen. Or say, "Alexa, Zoom call," and have your entire home office turn the optimal light, temperature settings, and speaker volume for those fun video conferences.
Automate your home office with Vivint
The best way to bring a new level of automation to your home office is through the use of a smart home system. Contact us today, and a Vivint expert will walk you through your home automation and security possibilities. Then you can customize the most suitable setup for your needs.
Call (470) 466-8688 or send in the form below to start your project.
Communities Served Around Sandy Springs By Smart Security Specialists Your Local Vivint Authorized Dealer